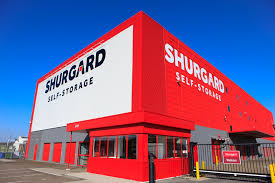 Shurgard Storage Centers announced that as part of its search for strategic alternatives, it has signed confidentiality agreements with several interested parties, including Public Storage, Inc., which previously made an unsolicited proposal for Shurgard
Subject to the terms of the confidentiality agreement with Public Storage, Public Storage has agreed not to take certain actions with respect to an acquisition of Shurgard prior to April 27, 2006, without the approval of Shurgard. The confidentiality agreement does not limit or restrict Public Storage's ability to nominate persons for election as directors of Shurgard at the next annual or special meeting of shareholders called by Shurgard.
Citigroup Global Markets, Inc. and Banc of America Securities LLC are serving as financial advisors in connection with these matters and Willkie Farr and Gallagher LLP and Perkins Coie LLP are acting as legal counsel.